Cinnamon Coffee Cake (Box of 12 Superbars)
The Inflammation-Fighting, Plant-Powered, Feel-Good Superbar Your Body Will Love.. and Tastes Ah-Maz-Ing!
At first - we get strange looks.

Because they think there's NO WAY a bar can be made from superfoods you can actually pronounce like cinnamon, almond butter, cashew butter.... AND be vegan.... AND gluten-free.... AND have NO added sugar, dairy, soy, eggs, sugar alcohols, fillers, artificial flavors, colors or sweeteners.... AND be Non-GMO....

... AND taste like a cinnamon coffee cake?

... AND keep you full and satisfied for hours?

"Nope. Can't be done," they mutter to themselves.

But oh, my skeptical friend, they are wrong. So very wrong.


It wasn't easy. But the code has been cracked and it's a biggie.

Please say hello to the Rewind Plant-Powered, Feel-Good Superbar®.. Cinnamon Coffee Cake!
Meet the New Bar on the Block.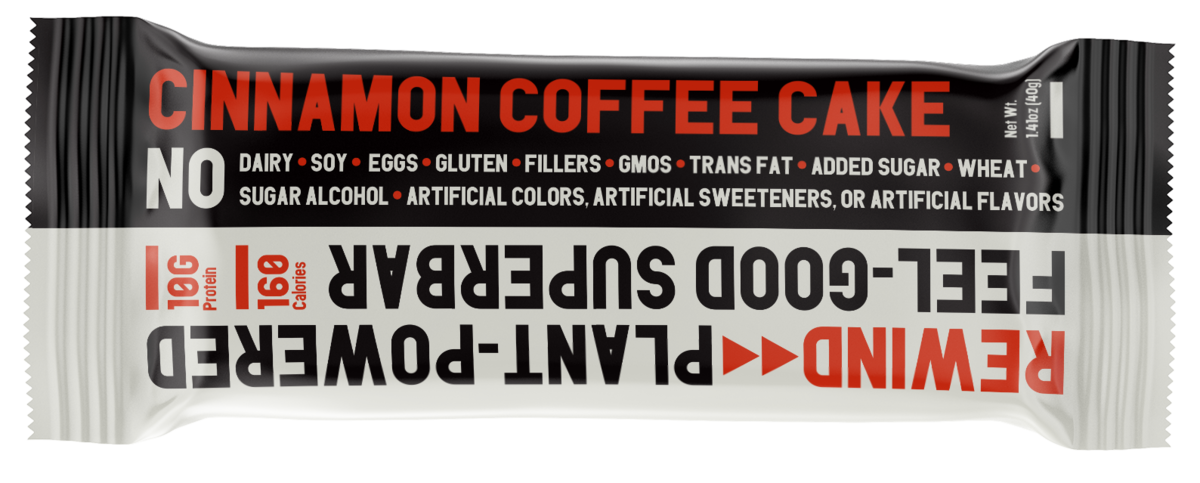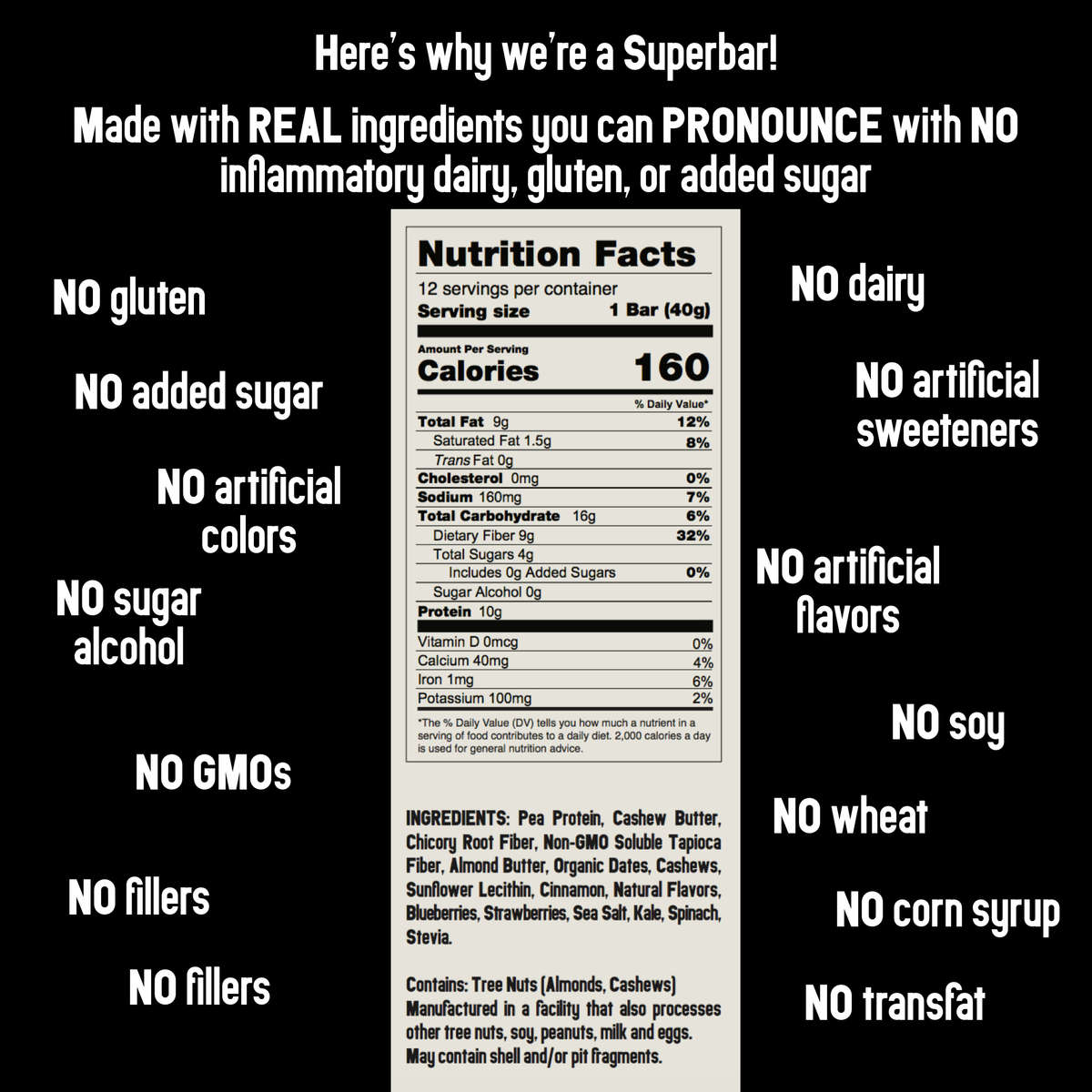 Maybe you want to be "kind" to a current bar you eat. OR perhaps you're on a "quest" for a new one. OR you're looking for a new "RX" for your health.

That's cool. We don't judge. Everybody's got their own jam.

However, me thinks you might want to at least try this brand new Energy Superbar® that's making some major waves. And if you're on the fence - here are a few lil' nudges to get you over the edge and pick up a box for yourself...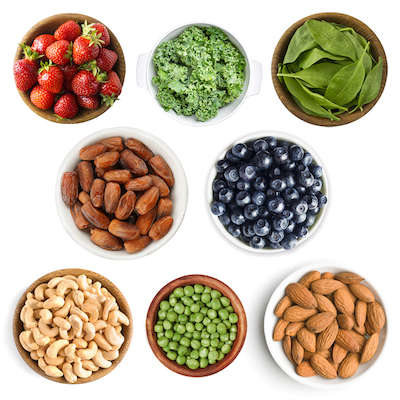 CLEAN BAR MADE WITH REAL SUPERFOODS!
Forget all the so-called "healthy" bars created with ingredients you can't pronounce. The Cinnamon Coffee Cake Superbar® is plant-based made with over a dozen REAL superfoods that'll make your body happy including...
cinnamon
dates
creamy almond butter
cashew butter
strawberries
blueberries
"sneaky greens" (spinach and kale)
pea protein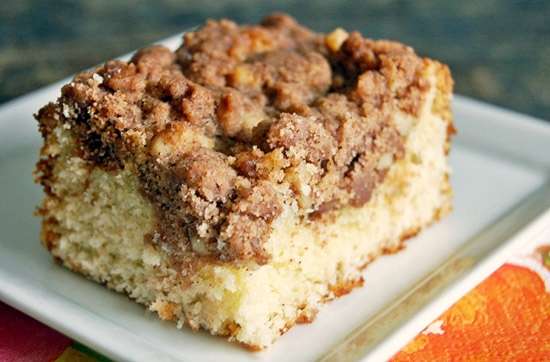 CINNAMON COFFEE CAKE? Ummm Yeah!
We've reversed-engineered one of the greatest desserts ever created, cinnamon coffee cake, and turned it into a delicious, gluten-free, vegan energy superbar.

The chewy texture is just perfect with the perfect amount of cinnamon (not too much, not too little).

You'll also get a slight hint of vanilla (like the frosting).

This slightly sweet bar is the perfect "anytime snack" when you crave something light - yet filling.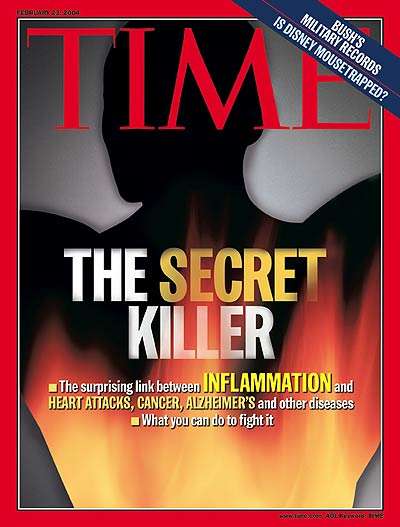 THE ANTI-INFLAMMATORY BAR!
Our founder, Ryan Lee, created these Superbars because he was diagnosed with a painful autoimmune disorder called psoriatic arthritis. And most bars on the market had "inflammatory" ingredients like gluten, soy, dairy, eggs and added sugar!

We're not trying to scare you - but inflammation can cause disease, pain, bloating or worse! Seriously, just google it.

Your body will thank you for the Superbars as they are made with good stuff... and NO inflammatory ingredients!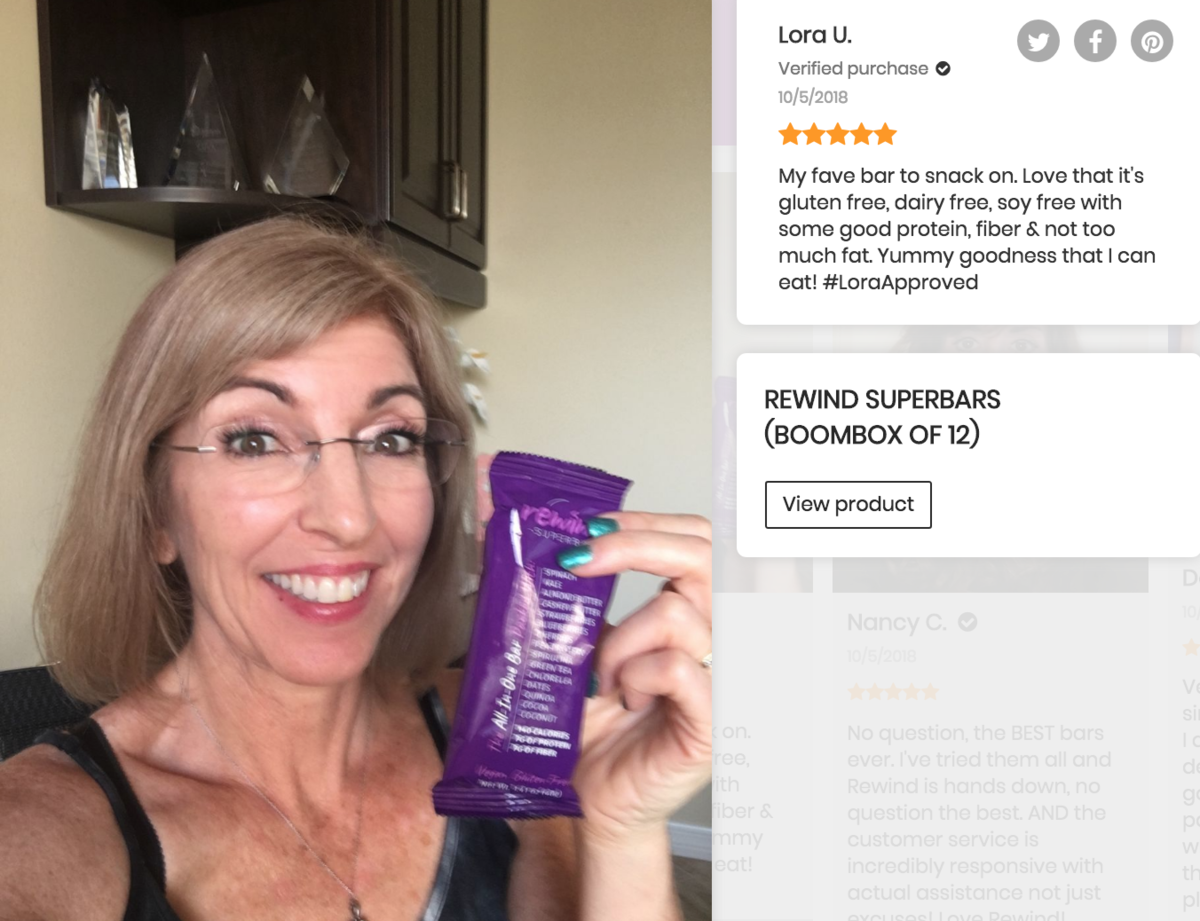 YOUR CLEAN BAR!
If you can't pronounce what's in your bar - then me thinks you shouldn't be eating it.

Each Rewind Energy Superbar® is Vegan and has NO artificial flavors, NO soy, NO artificial colors, NO artificial sweeteners, NO additives, NO fillers, NO preservatives, NO sugar alcohol, NO gluten, NO dairy, NO eggs, NO added sugar and is NON-GMO!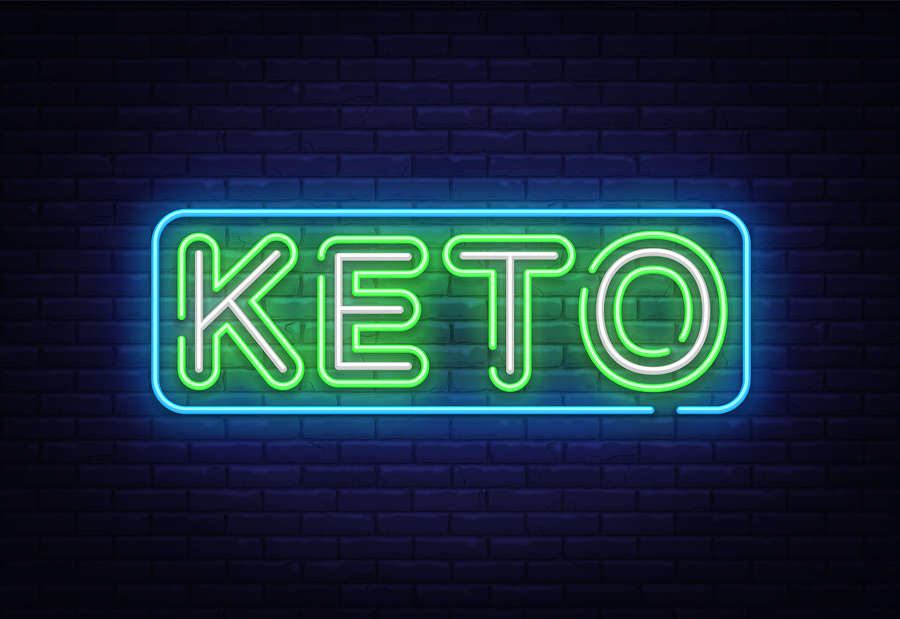 KETO? LOW-CARB? (JUST 7 NET CARBS!)
If you're looking to cut back on carbs - but the idea of eating jerky sticks all day isn't your idea of fun, you'll love these Superbars.

Because with just 5 grams of sugar (coming from REAL fruit) and only 7 NET carbs - you can finally satisfy your sweet tooth without the extra carbs.

Don't be fooled by "keto" bars with less sugar because they're usually disguised with artificial sweeteners or sugar alcohol (which ain't cool!)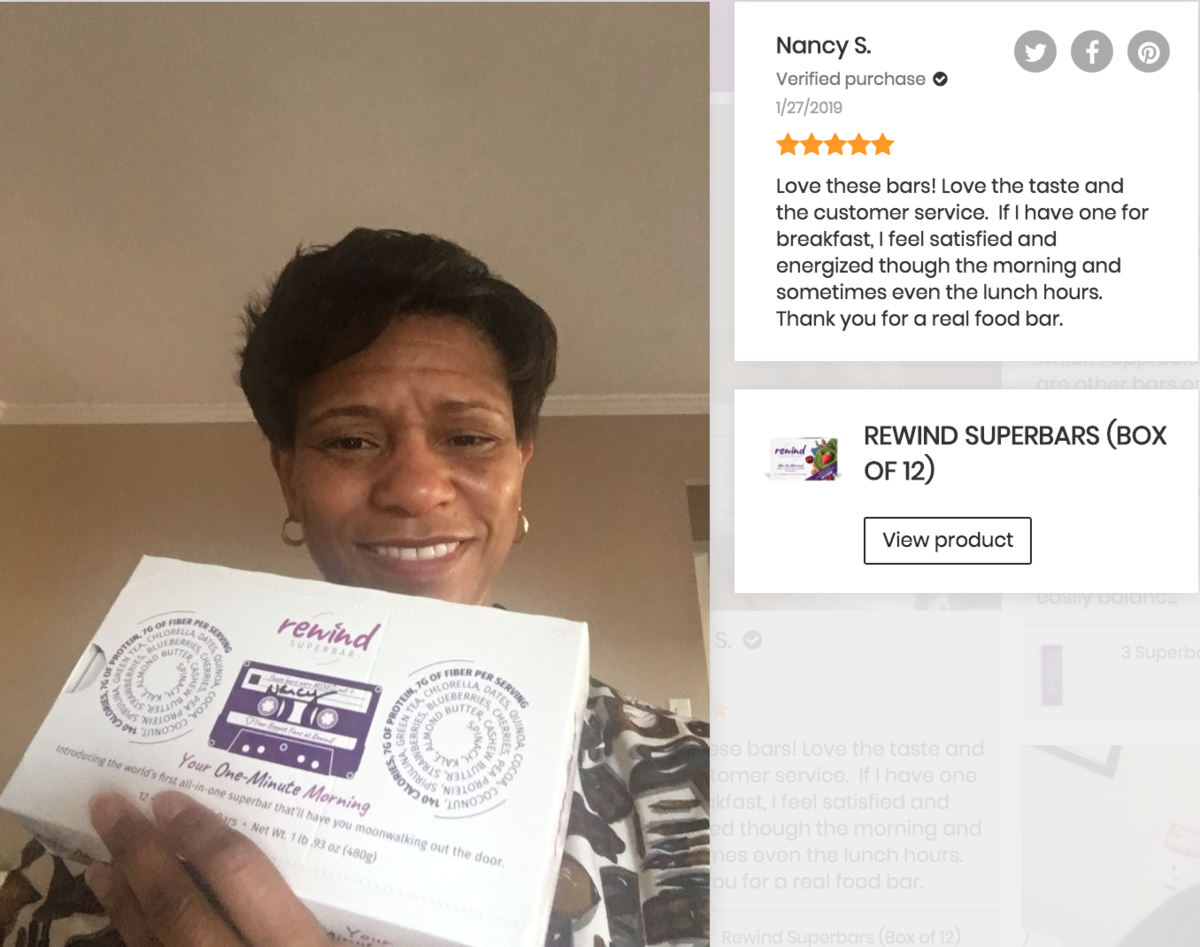 PERFECT BALANCE OF PROTEIN, CARBS AND FAT = LIGHT, YET FILLING!
The problem with most bars is they have either too much protein, too many carbs or too much fat.

The answer to feeling energized without the brutal crash or bloat is BALANCE.

And with 9 grams of heart-healthy fiber, lean-muscle building protein, brain-happy fats, and just 7 NET carbs - you'll instantly see why "balance" is the key.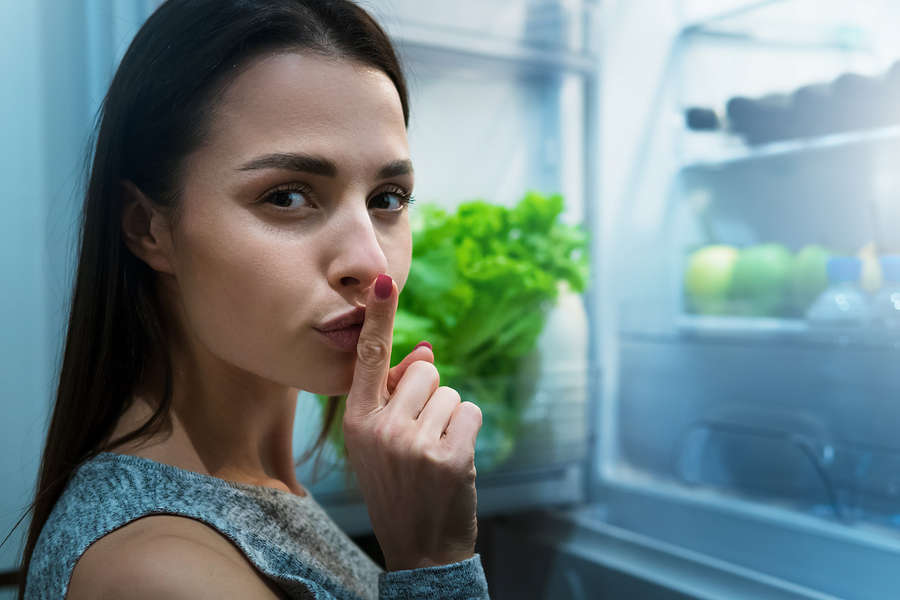 "SNEAKY" GREENS!
Greens are good for you. You know it. We know it. But let's great real... they don't taste great in a bar.

So we've added "sneaky" greens into EVERY Superbar. Nutrient-rich greens like spinach and kale - and with our top-secret bar creation process - you'll get the benefits of these dark-green leafy veggies without even tasting it.

Pretty cool - huh?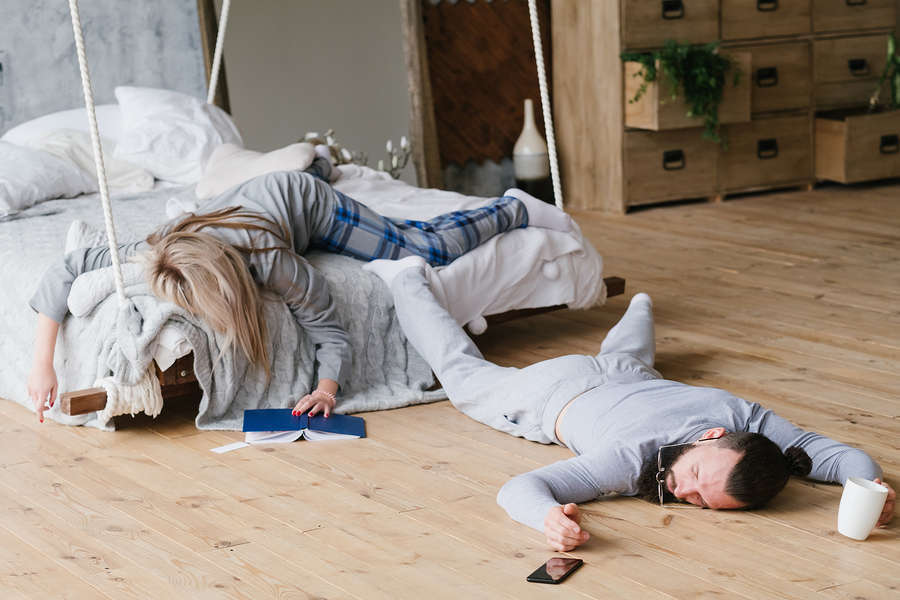 GOODBYE 3PM CRASH!
Because your Superbar is made with REAL superfoods and perfectly balanced with protein, fats, carbs and fibers... those soul-crushing afternoon crashes will become a thing of the past.

Keep one in your car. At work. In your bag. And when you need a little boost - simply unwrap it and enjoy the awesomeness.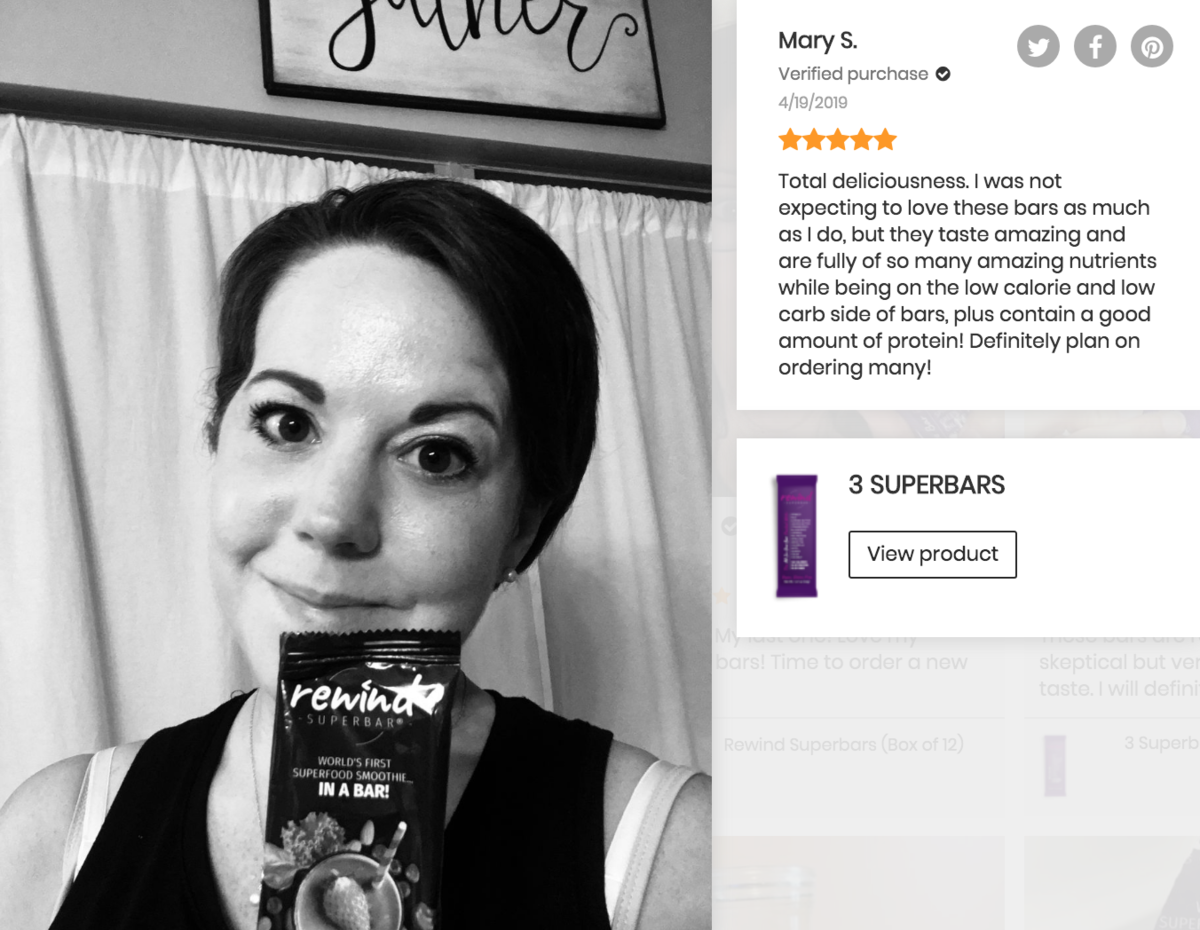 BEST. TASTING. BAR. EVER.
You can have the "healthiest" bar in the world, but if it tastes like chalk - then what's the point? Seriously?

You're probably skeptical and we don't blame you. After all, every bar brags about how good they taste. So a simple warning... be prepared to be shocked.

The only negative is you'll find it hard to eat just one!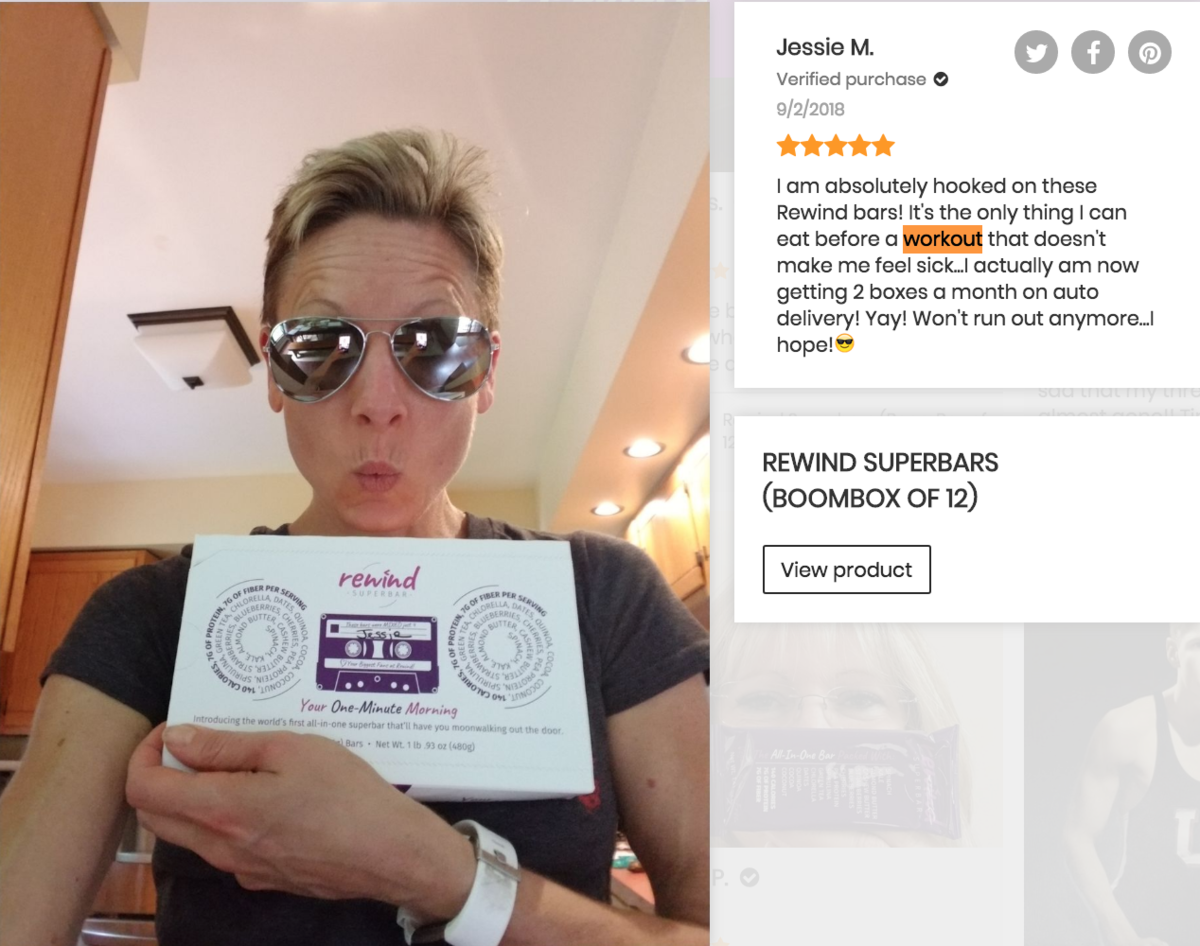 PERFECT "PRE OR POST-WORKOUT" SNACK!
Because the Superbar is balanced and not afraid of having some carbs... it's the perfect pre or post-workout snack.

In fact, you'll find us on the starting and finish lines of marathons, triathlons and sporting events all over the world!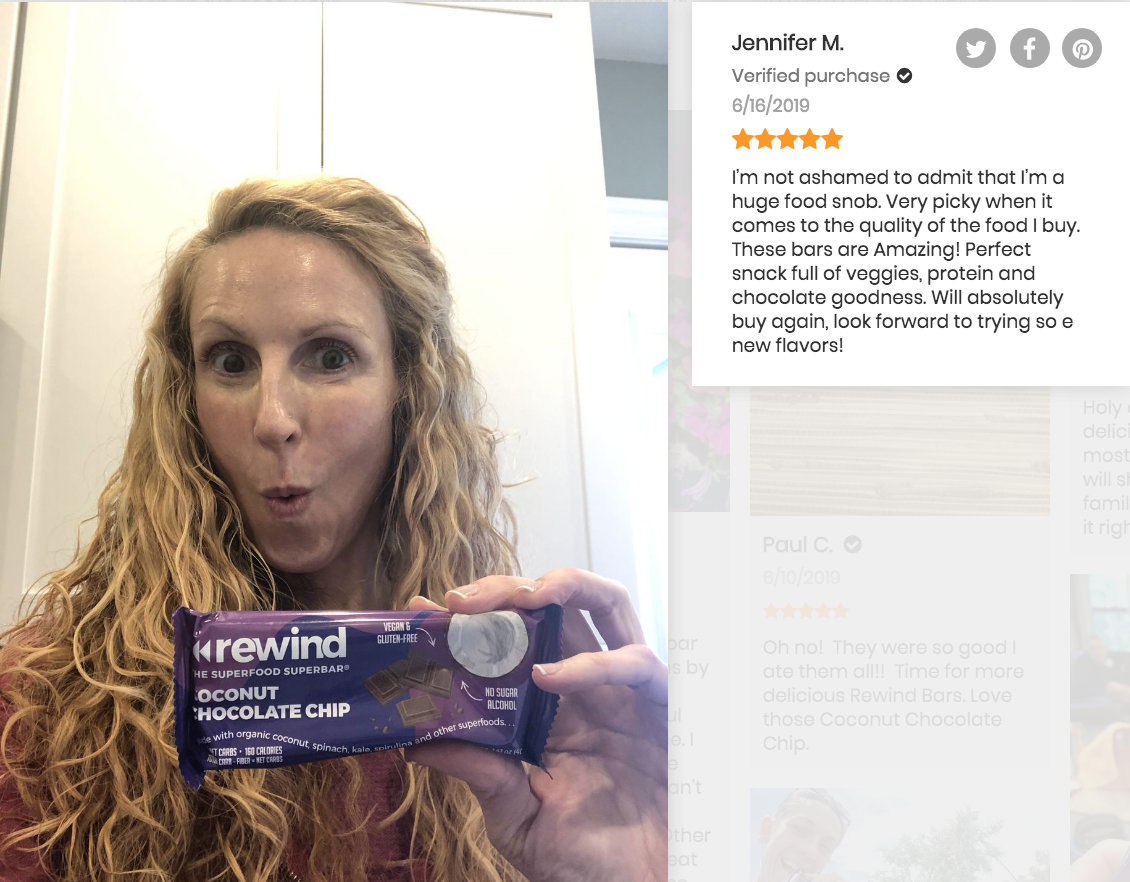 PICKY EATER APPROVED!
You want to know why even self-proclaimed "picky" eaters love Rewind bars?

Because they're filled with so much goodness like veggies, fruit and greens - yet taste amazing.

Go ahead... see why so many people have made the switch to Rewind!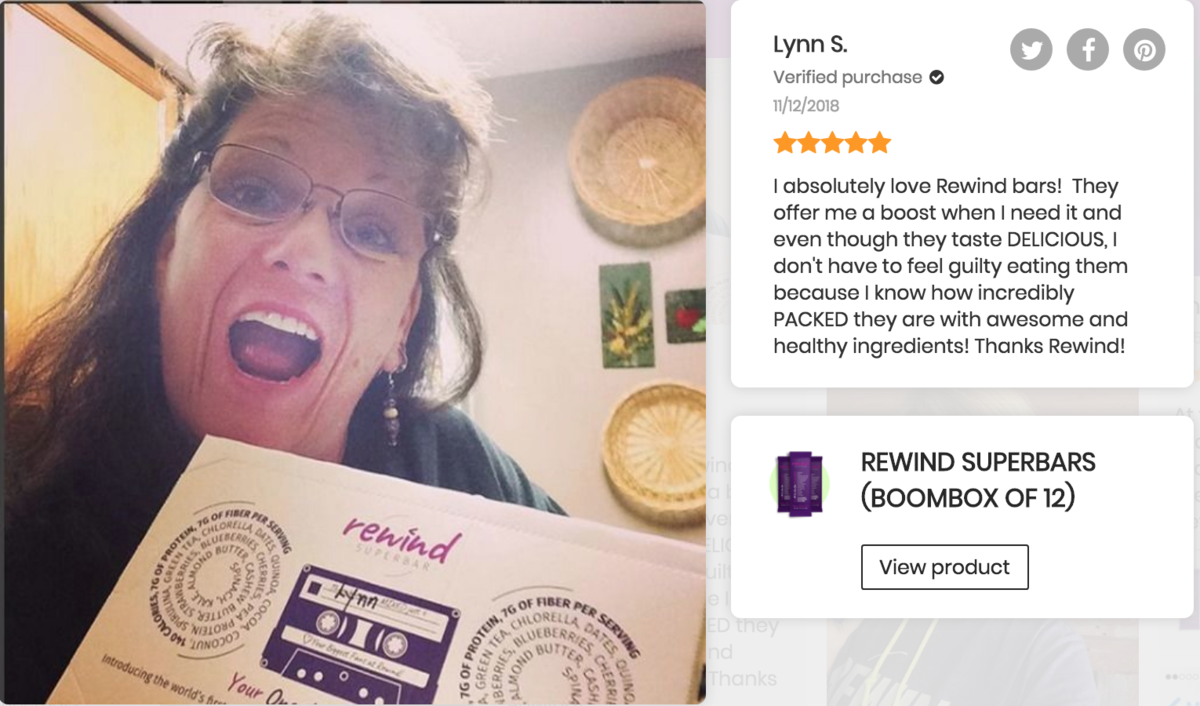 YOUR "NATURAL" ENERGY BOOSTER!
Say goodbye to awful energy and caffeine drinks as an unhealthy crutch to keep you functioning at your best.

Because the energy in each Superbar comes from good stuff... like fruit and veggies... that'll have you moonwalking right out the door.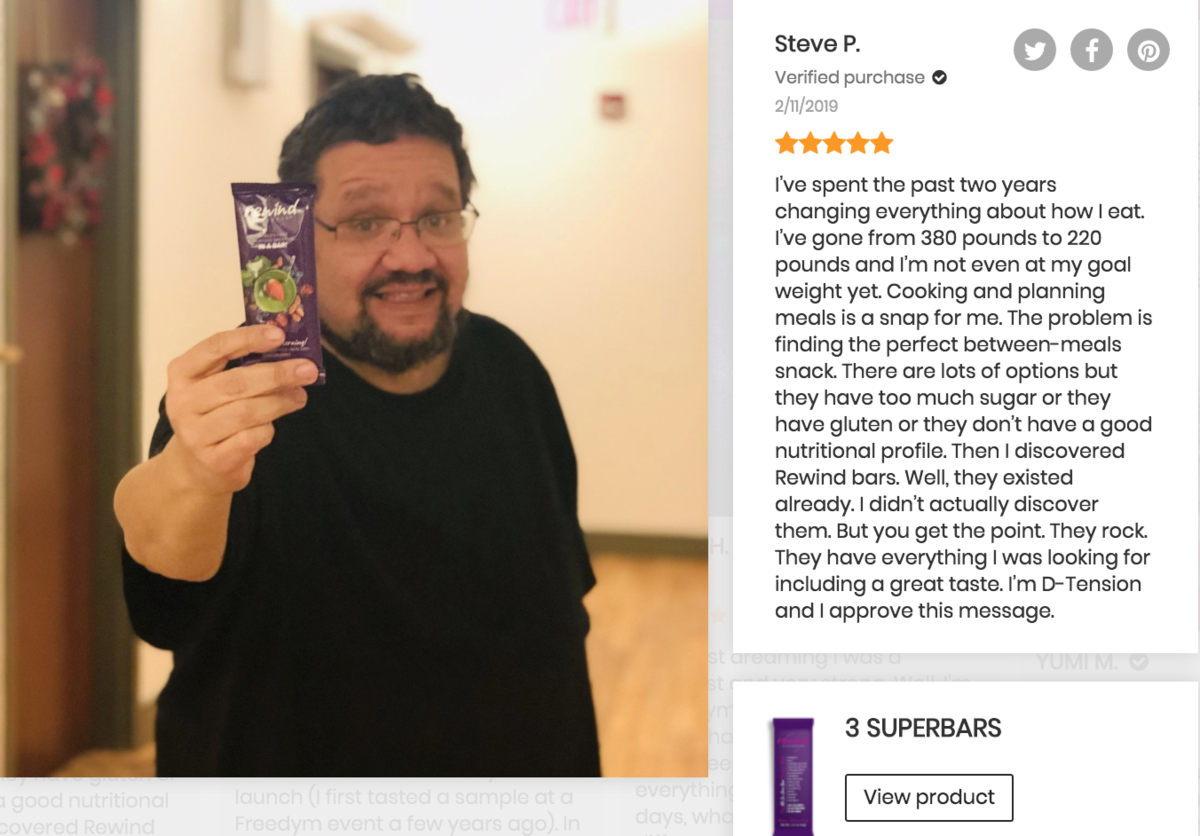 THE PERFECT "IN-BETWEEN" SNACK
We recently saw a "nutrition" bar with a whopping 450 calories! Sorry, but that ain't a snack.

The Superbar is just 160 calories, yet it still has 9 grams of protein and fiber, which is the unique combination of "light" yet filling.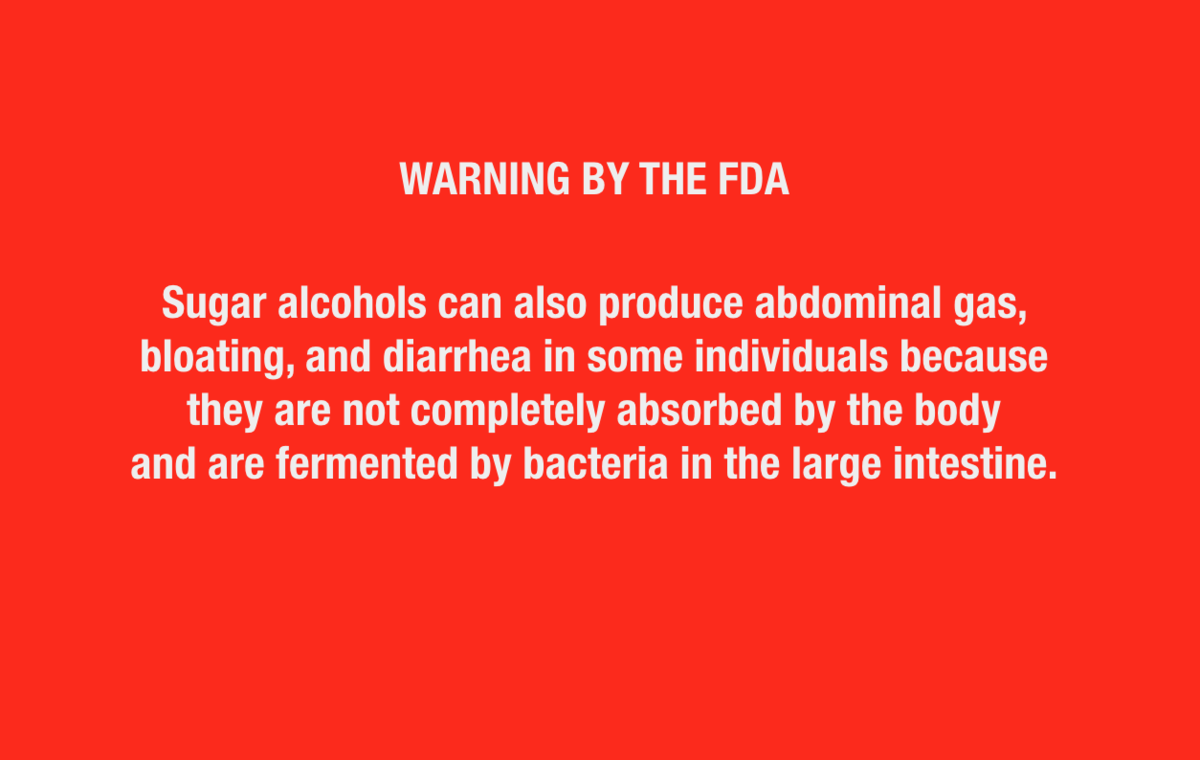 SUGAR ALCOHOL? NO THANKS!
This drives me crazy. Please don't be fooled by bars who tout their "1 gram of sugar" claiming to be "healthy". Because when you look closely, you'll see they disguise it with sugar alcohol!

Oh yeah... even the FDA warns about sugar alcohol possibly causing gas, bloating and diarrhea. Ummm... no thanks - we'll pass. It's why our Superbars have ZERO sugar alcohol.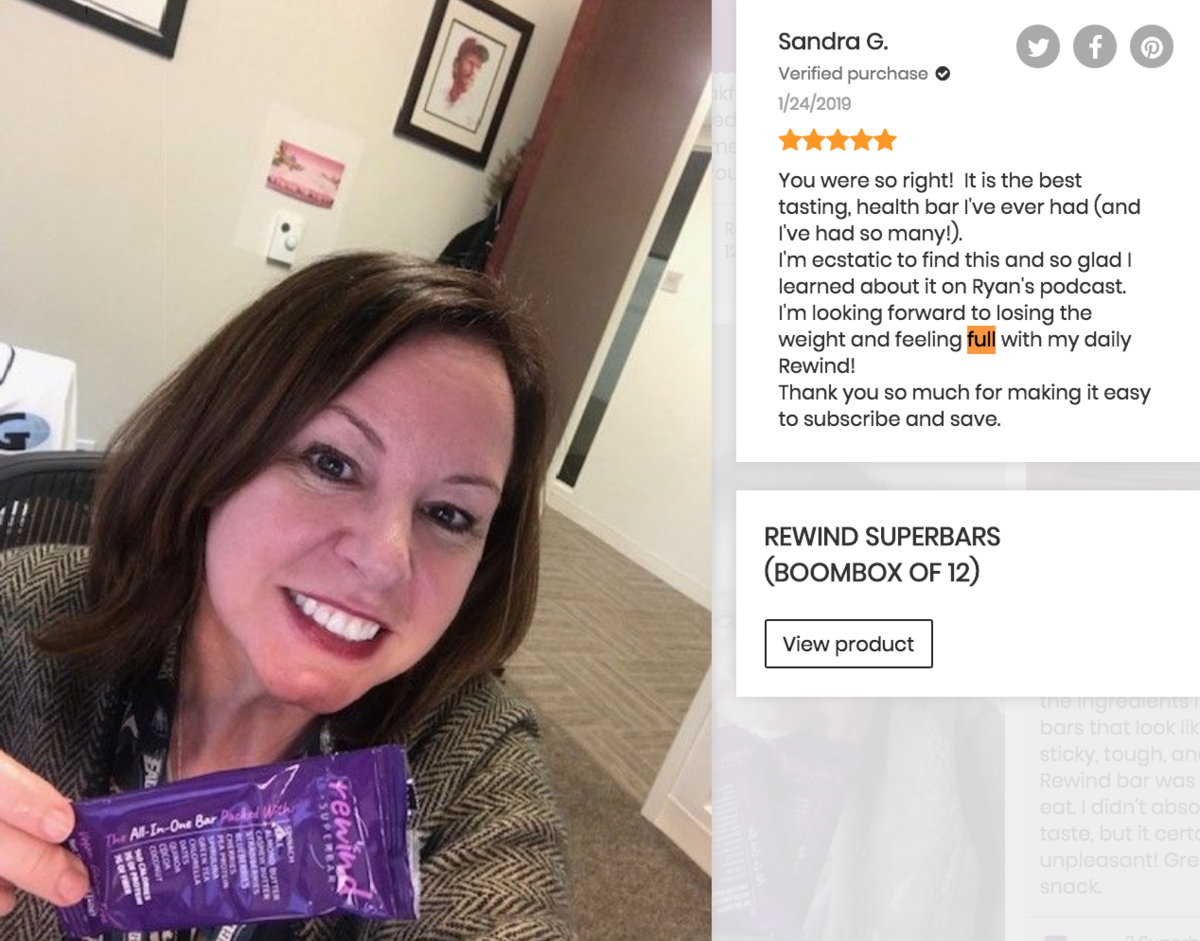 FINALLY! SAY GOODBYE TO THE "WHAT WILL I EAT?" STRESS FOREVER!
Our "rewinders" have all said the same thing. These bars keep them full longer than any other bar they've ever tried.

It's because it's PACKED with nutrient dense food, and it's perfectly balanced 9 grams of quality protein, fiber and brain-healthy fats!
KNOCK YEARS OFF YOUR BODY?
Antioxidants are Mother Nature's anti-aging miracle. Thankfully, deliciously sweet berries have powerful antioxidant and anti-inflammatory properties.

The AB+J Superbar is filled with these delicious antioxidant rich super-fruit like strawberries and blueberries.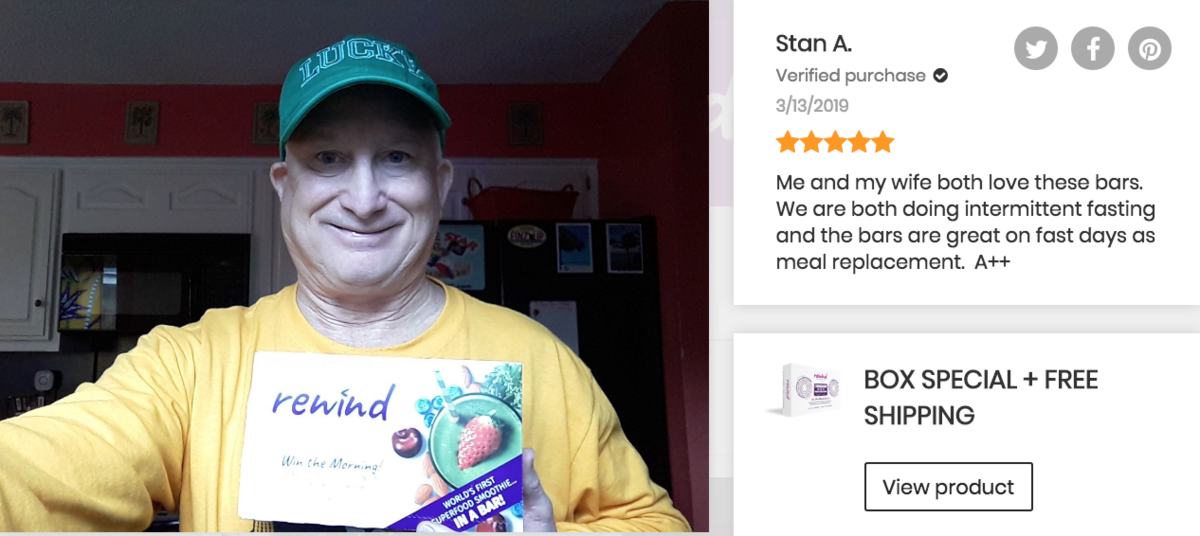 FITS INTO ANY PROGRAM!
Everyone has their thing. Some people, like Stan, prefer to have our bars while he and his wife are doing intermittent fasting.

That's cool - we don't judge. Because our Superbar is made with all good stuff and only 160 calories - they can fit into any lifestyle.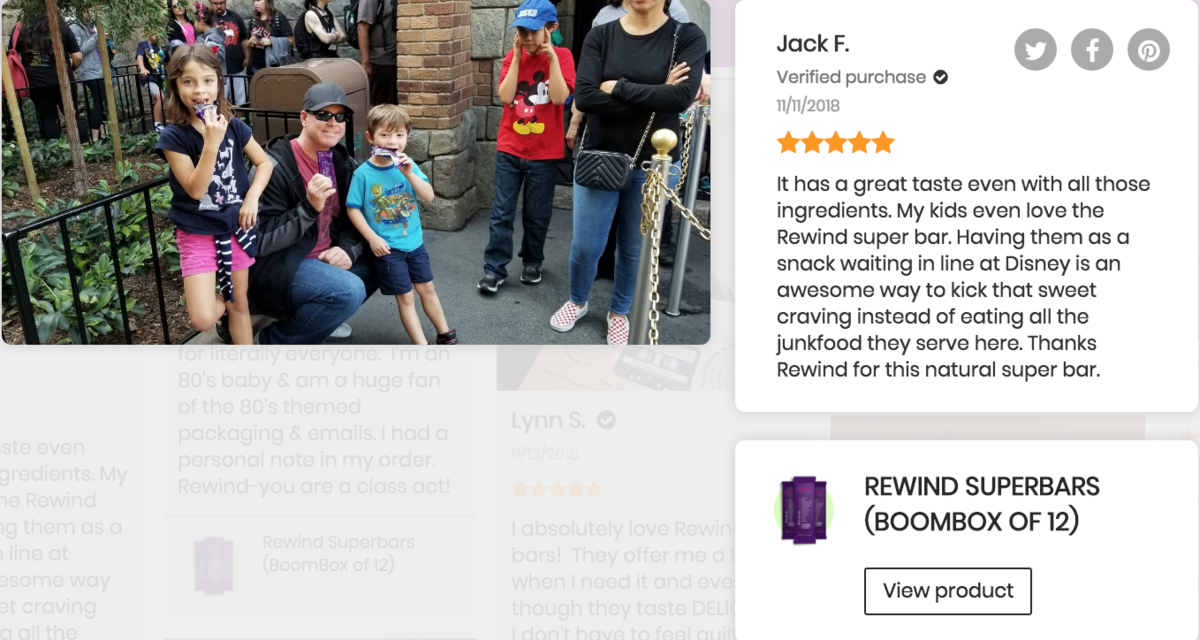 YES - KIDS LOVE 'EM TOO!
Ok, this one was a surprise, as we didn't know kids would love the Superbars so much!

Finally, parents can feel good about giving their kids a healthy, great-tasting, clean "anytime" snack filled with good proteins and fiber - and that's not loaded with artificial ingredients, gluten, dairy, soy or GMOs.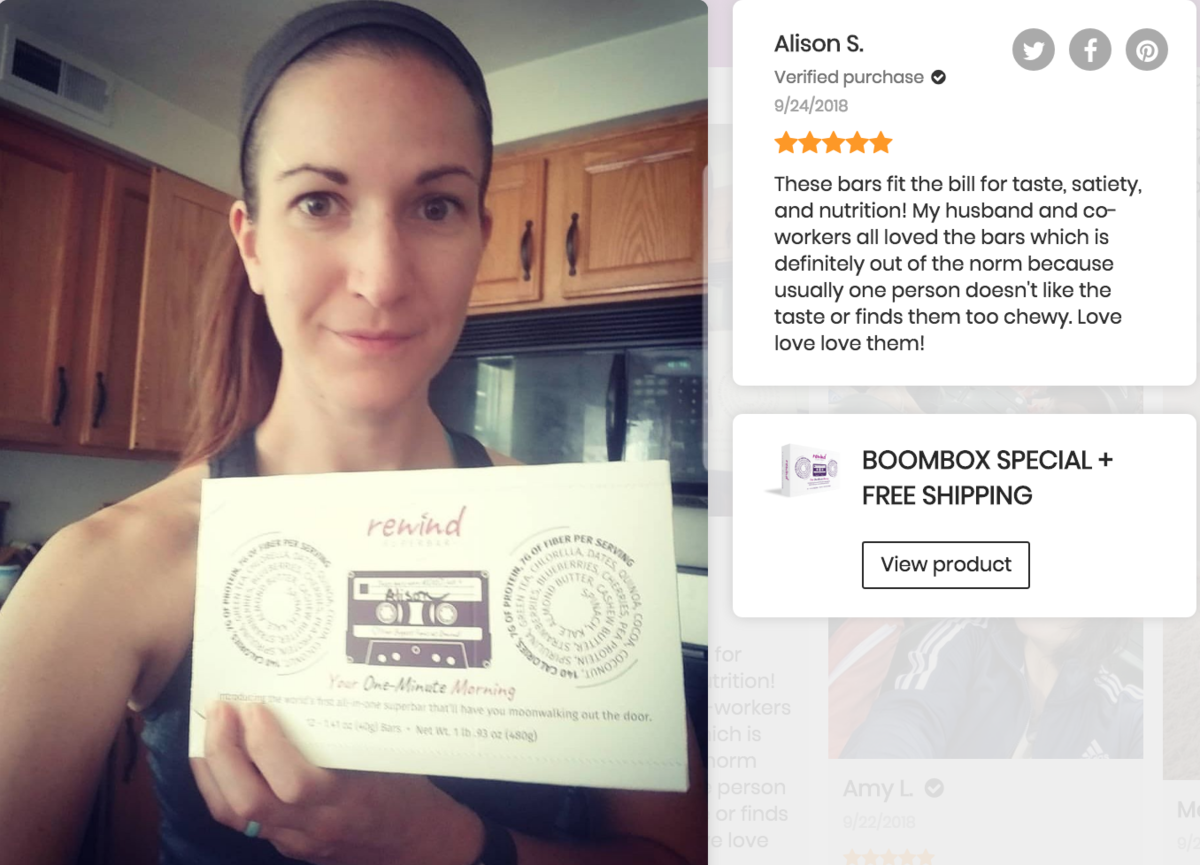 PERFECTLY CHEWY TEXTURE
You're probably thinking, "There's no way a bar with all these superfoods can taste good?". But oh - you'd be wrong. So very wrong.

Texture is important for a good bar experience. And while most bars tend to be either chalky or too tough - you'll find our Superbars are soft, chewy with just the right amount of sweetness.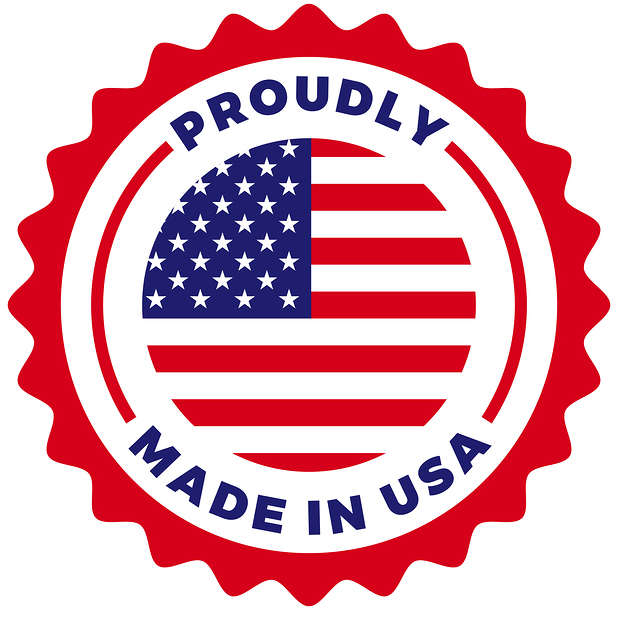 BORN IN THE USA!
Yup, that's right. The Rewind Energy Superbar was made in America.

Sure, it cost us a lot more to make it in the USA (everything is more expensive in the States including salary, rent, equipment, etc.) - but we feel it's worth it.

We can watch and control everything... right down to your Superbar getting wrapped up and shipped out the door.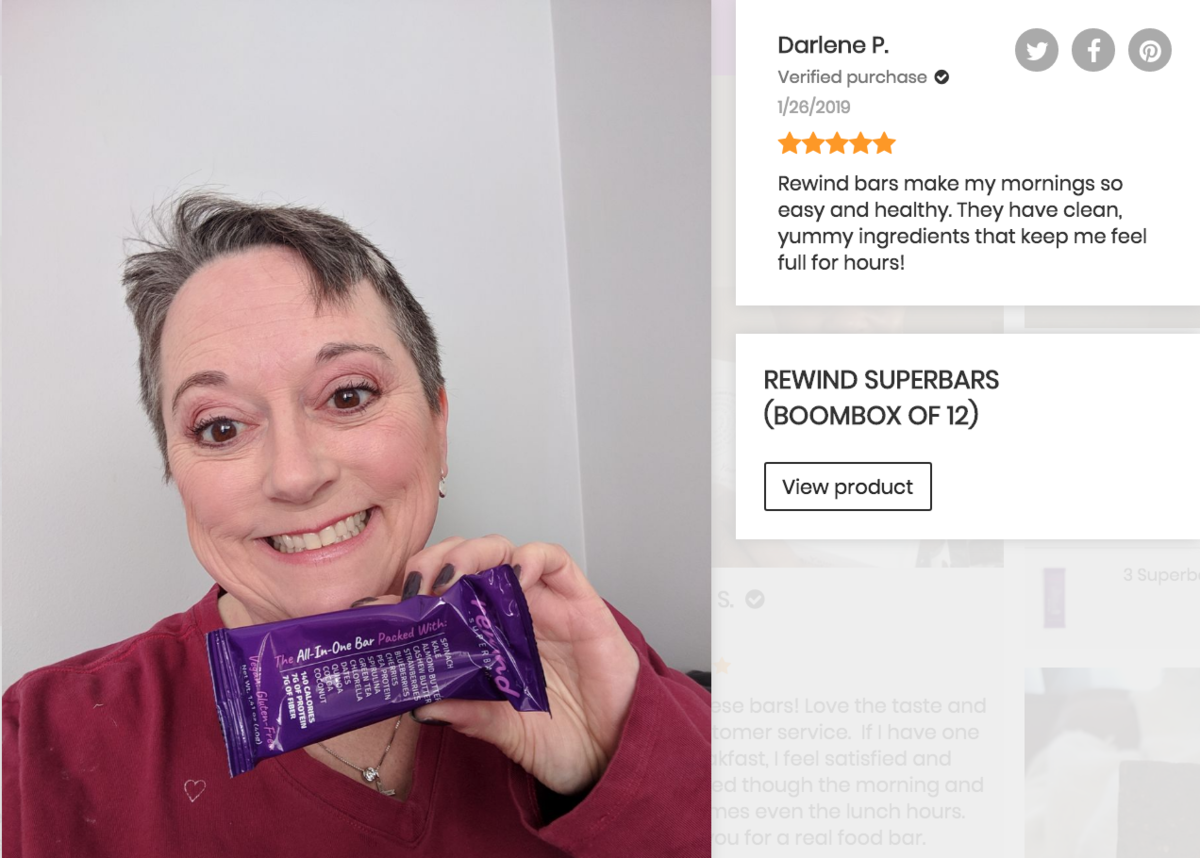 HIGH IN HEART-HEALTHY FIBER THAT'LL KEEP YOU FULL LONGER... AND MAKES YOUR HEART HAPPY :)
We need fiber in our diet, but the average person has less than half the daily recommended fiber intake? Shocking, but true.

So we made sure the Superbar was packed with fiber. And each bar gives you a whopping 9 grams of heart healthy fiber to help keep you regular and full!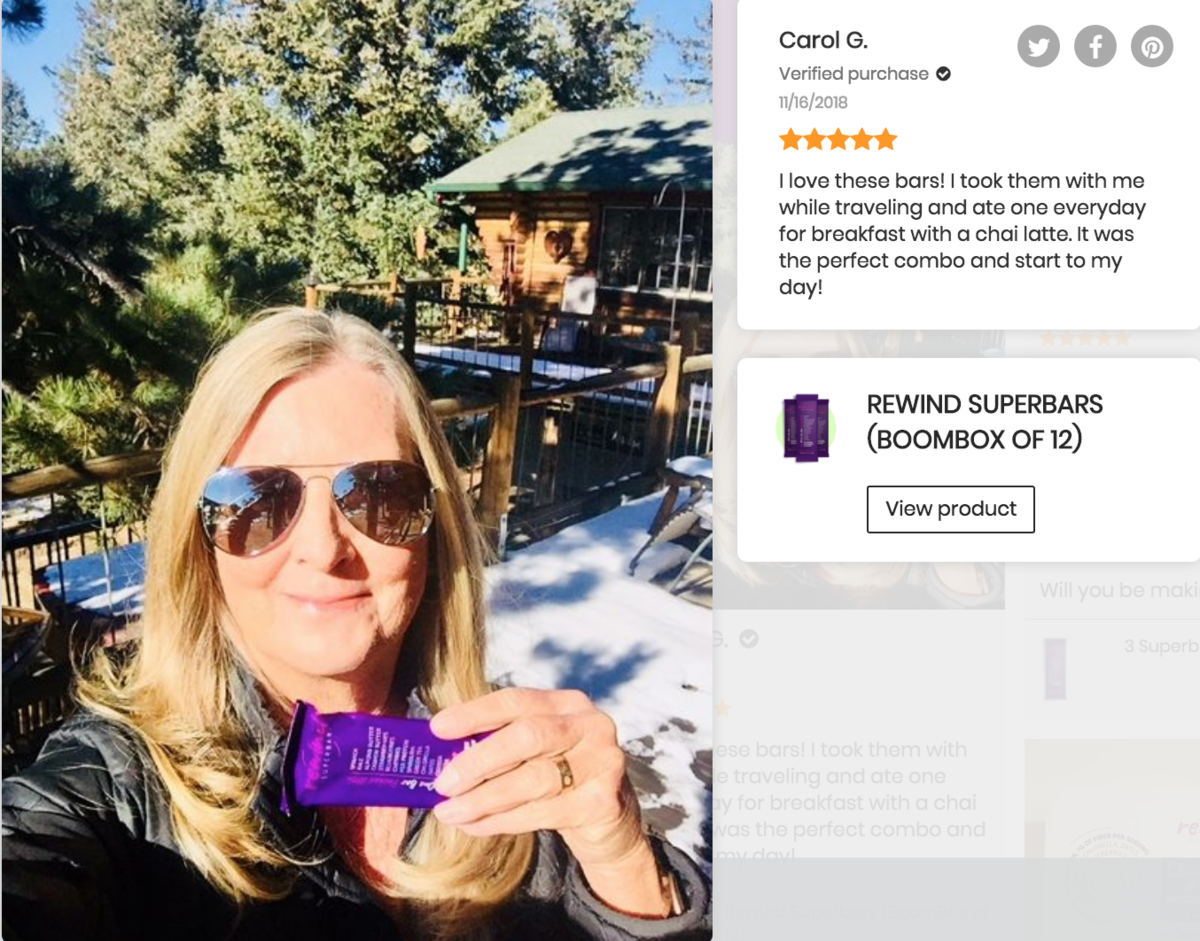 YOUR PERFECT ON-THE-GO "TRAVEL" BUDDY!
Throw some bars in your car. Stash 'em in your bag. Keep a box at work. Take 'em with you on vacation. The Superbars have been all over the world!

That dreaded "What will I eat when I'm on the road?" stress will disappear forever when you've got a Rewind Superbar with you.

Can you say Road Trip??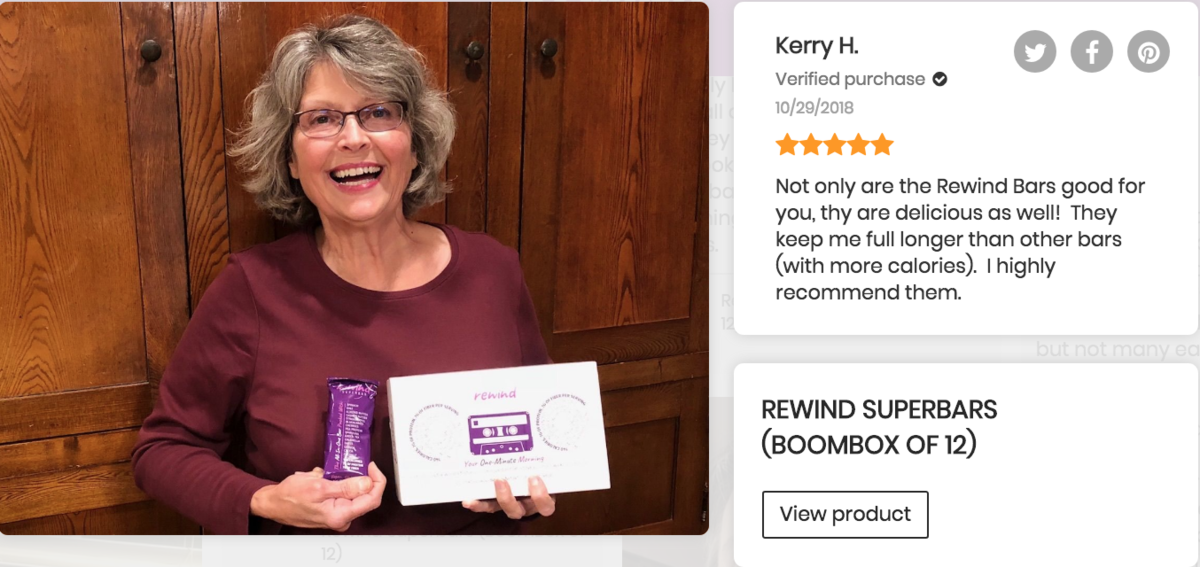 LOW CALORIES AND STILL FILLING!
With the risk of sounding like a broken record, but because we use REAL healthy ingredients (nothing artificial!) and have that perfect balance of protein, carbs, fiber and fats - you'll be shocked how long one 160 calorie bar can keep you full.

Try one and you'll soon discover why Kerry has such a big smile!

NO AFTERTASTE!
Is there anything worse than a bar with a lingering aftertaste. Artificial sweeteners or sugar alcohol is the usual culprit.

But our bars have NO aftertaste because we use real superfoods with nothing artificial. Say goodbye to aftertaste!
Transparent Label and Made with "Ingredients You Can PRONOUNCE"!!
We'll never hide our nutrition label. In fact, we're proud this Superbar is made entirely with ingredients you can pronounce!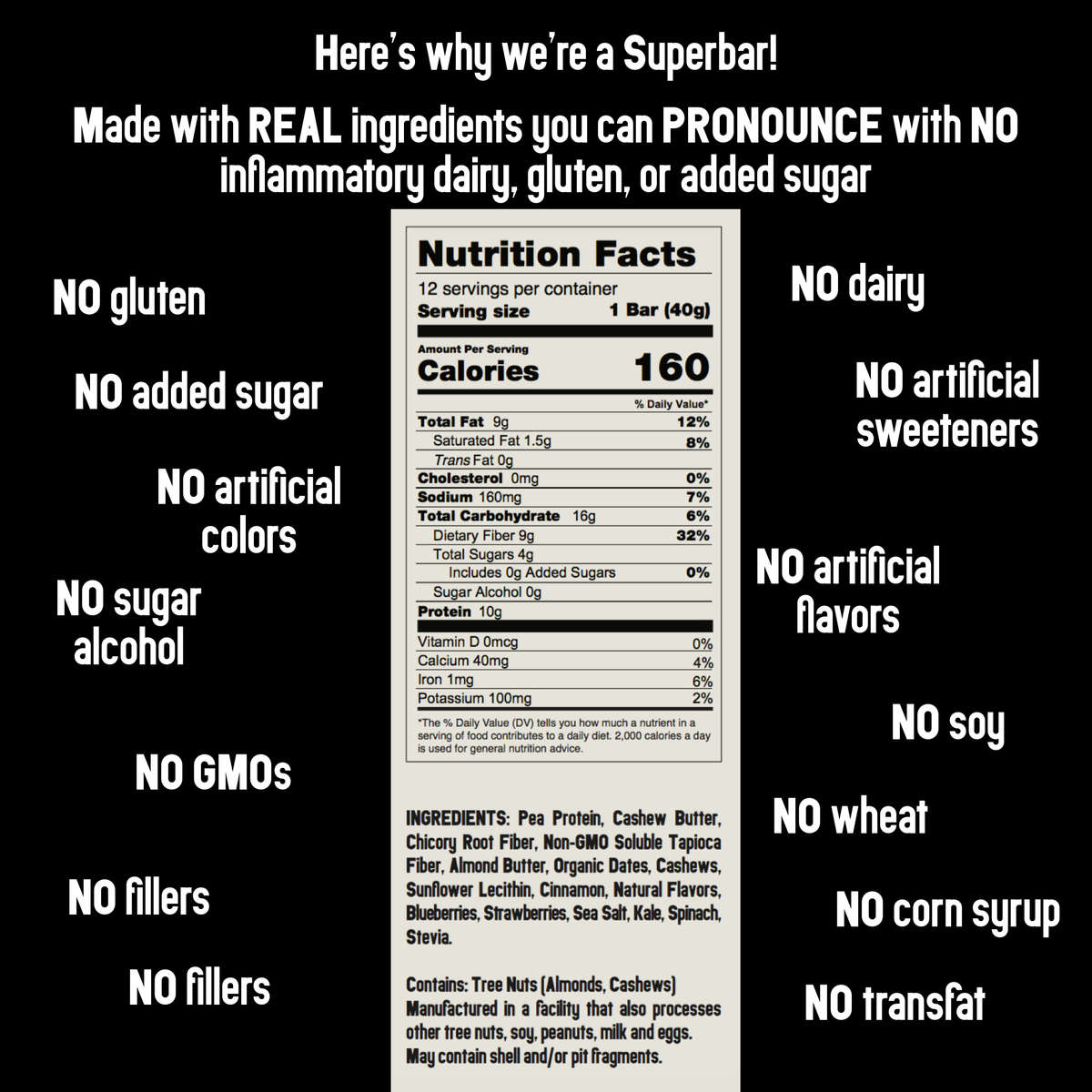 Best Guarantee... Evahhh?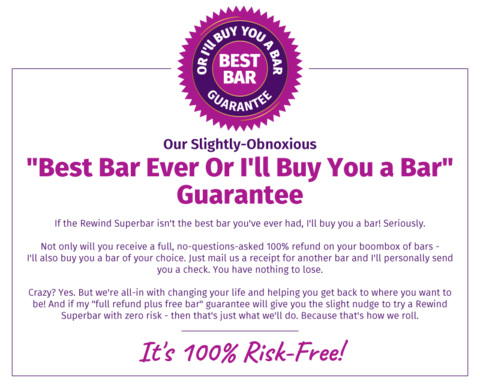 Some People Think We're Crrr-azy!
Ok - this might make other bar companies annoyed, but we don't care. Because we only care about YOU.


So we're putting our money where our mouth is. Big time.


Try our Superbars and if they don't blow you away, you'll get a refund and we'll even buy you a bar of your choice.

The risk is squarely on our shoulders... exactly where it belongs.

So try a box (or five!) today and let's start rewinding together.